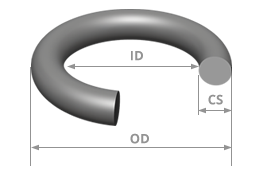 Standard British O-Rings Sizes
Tolerances vary by use, please see our tolerance pages. Thousands of non-standard sizes are available in stock or can be made within a few weeks typically without tooling fees so no need to settle for a less than optimal fit.
Choose Marco Rubber & Plastics
For more than 40 years, Marco Rubber & Plastics has been offering custom and standard o-rings and other sealing solutions for multiple industries. With millions of products produced and shipped annually, we are the experts your organization needs to seal the success of your application. Explore standard size o-ring sizes below.