Quality Systems Summary
Learn About Our Quality Management System and Compliance Efforts
Marco Rubber & Plastics has been supplying rubber and plastic seals and components for use in critical applications to over 14,000 repeat customers since 1980 with a 99.9% item acceptance rate and 99%+ on time delivery.
Request our FAQs for setting Marco up as your Favorite New Supplier
Basic business info for supplier setup W-9, Insurance and Workers Comp Certs Quality Policy, Statement and Contents Compliance Statements for: REACH, SVHC, RoHS, Phthalate, ADI, CA Prop 65, MSDS Waiver, Diversity, Labor, Disaster Plan, Code of Conduct, Audits
Compliance statements for REACH, SVHC, RoHS (included in FAQs)
Standard Conflict Minerals Reporting
Template File
Quality Management System Compliance Statement
While not certified to a specific ISO/TS quality standard, our Quality Management System (QMS) incorporates the principals of MIL-I-45208, ISO 9001:2015, and AS9120, as well as various industry specific customer requirements establishing a reputation and expectation of companywide excellence above and beyond basic standardized quality systems. Our QMS is maintained and continually improved through the use of quality policy, quality objectives, internal & external audit results, analysis of data, and corrective & preventive action with periodic management reviews. We have decades of experience supplying critical components to various high compliance industries including Military, Aerospace and Life Sciences to mention a few. We are proud to have successfully completed dozens of onsite customer audits confirming compliance to the latest standards and customer specific requirements. We look forward to the opportunity to understand and deliver your specific requirements.

Our QMS allows for variable quality levels to balance cost for basic commodity products vs investment in additional cross verifications and 100% video microscope inspection for high risk critical components.
V

alue our customers through open communication, timely responses and continual improvement.

A

ppreciate and foster an environment of integrity, challenge and fulfillment.

L

everage efficient technology to develop a productivity competitive advantage.

U

nderstand and execute professional helpful customer service or a competitor will.

E

nsure our Quality Management Systems are designed for consistent productive service resulting in happy repeat customers.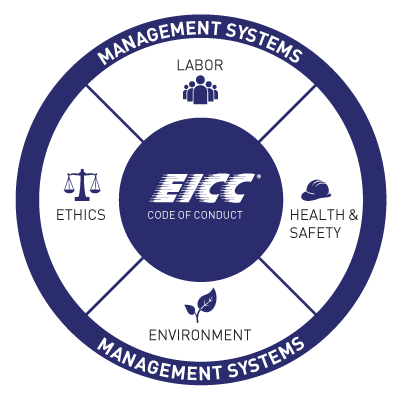 Summary report from a recent medical device customer onsite audit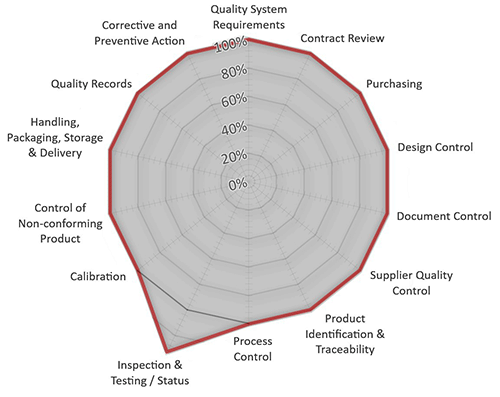 | | | | | |
| --- | --- | --- | --- | --- |
| Section # | Section Title | Max Score per Section | Actual Score per Section | % Score per Section |
| 1 | Quality System Requirements | 23 | 23 | 100% |
| 2 | Contract Review | 11 | 11 | 100% |
| 3 | Purchasing | 11 | 11 | 100% |
| 4 | Design Control | 32 | 32 | 100% |
| 5 | Document Control | 13 | 13 | 100% |
| 6 | Supplier Quality Control | 7 | 7 | 100% |
| 7 | Product Identification and Traceability | 6 | 6 | 100% |
| 8 | Process Control | 14 | 14 | 100% |
| 9 | Inspection and Testing / Status | 6 | 8 | 133% |
| 10 | Calibration | 16 | 16 | 100% |
| 11 | Control of Non-conforming Product | 11 | 11 | 100% |
| 12 | Handling, Packaging, Storage & Delivery | 6 | 6 | 100% |
| 13 | Quality Records | 7 | 7 | 100% |
| 14 | Corrective and Preventive Action | 13 | 13 | 100% |
| | SCORE | | | 102% |