NSF 61 O-Ring Selection Guide
NSF 61 O-Rings and other Materials for Potable Drinking Water Irrigation Compliance Seals from Experts
We are experienced with the demanding applications found in the drinking water and irrigation industry.
Selecting the best material or seal design can increase service life and predictability,
and reduce contamination, resulting in higher efficiency.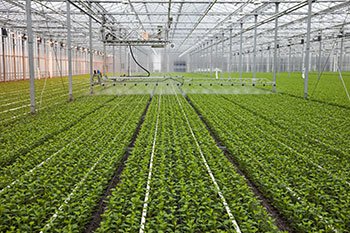 Marco Rubber manufactures NSF 61 O-rings, NSF 61 Gaskets, NSF 61 rubber seals and custom-designed components from a range of NSF 61 compliant rubber materials, including NSF 61 Buna-N, NSF 61 EPDM, NSF 61 Viton®.
NSF 61 – ANSI 61 – NSF 51
NSF/ANSI Standard 61 is an US Standard issued by the National Sanitation Foundation which defines the acceptable levels of contaminating substances and impurities that may leach or migrate from components and devices into drinking water systems. Marco Rubber stocks NSF61 compliant O-rings but also supplies a variety of NSF 61 compliant materials in standard and non-standard configurations, please contact our sales and engineering. www.nsf.org/business/search_listings
WRAS - Water Regulations Advisory Scheme
Materials approved for British drinking water applications in the United Kingdom must satisfy the requirement of BS6920 for the Water Regulations Advisory Scheme. The testing regime for WRAS approval is different to FDA testing, in that it requires that elastomer products must also be tested to ensure that they do not promote the propagation of bacteria. www.wras.co.uk
KTW
In Germany, KTW specifies the requirements of elastomers in potable water as set out by the German Technical and Scientific Association for Gas and Water (DVGW) in the regulation "Arbeitsblatt W270". Drinking water approvals vary from country to country, although it is common for one country to use a material that has been approved under the standard of another country. Our Technical Team can advise on which products are suitable for drinking water applications against a number of national standards. www.dvgw.de
ACS XP P 41-250
Attestation de conformité sanitaire ACS XP P 41-250 is a system developed by the French health authorities to evaluate and certify the sanitary conformity and suitability of products which come into contact with drinking water destined for human consumption
Popular Products:

O-rings, Micro and Giant
Tri-Clamp Gaskets or Sanitary gaskets
PTFE encapsulated O-rings
X-rings and washers
Custom Molded
Contact us for help selecting from these and the many more available.
*FDA compliance per 21 CFR 177.2600 parts A-D, E&F approved compounds available upon request. **USP <87> and USP <88> approved compounds available upon request.
The temperature ranges presented above are approximations for dry air service only and should not be used to determine design specifications or end-use temperature limits. Actual temperature range of a compound in an end-use application is highly dependent on part type, hardware configuration, applied forces, chemical media, pressure and thermal cycling effects, and other factors. The most practical way of determining an end-use temperature range is testing in the actual application conditions. Consult a Marco Engineer for more details.