Markez® FFKM
An Advanced Material for Chemically Resistant, High Pressure & High Temperature O-Rings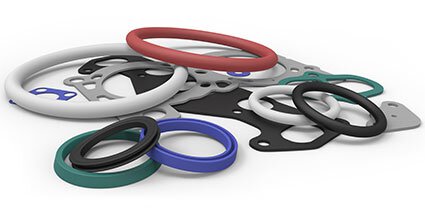 Markez is a high performance perfluoroelastomer (FFKM) o-ring material that offers unmatched value for demanding sealing applications. Produced from nearly identical ingredients as higher priced brands, Markez compounds are used for high temperature o-rings, high pressure o-rings, and chemically resistant o-rings that deliver similar performance to major FFKM brands, with temperature resistance up to 625ºF, at a significantly lower cost. Our proprietary processing allows us to supply seals under an inch in size more efficiently. Introduced exclusively to existing customers more than 15 years ago, we now have the experience and capacity to offer Markez high temperature o-rings and high pressure o-rings to the world.
Markez compound #Z1028 is our most popular general purpose FFKM due to its relatively low cost and broad range of chemical and temperature resistance up to 610ºF (320ºC). Popular sizes are available in stock with rush manufacturing options available. Used as an effective alternative to Kalrez® 6375, 4079, and 7075 in countless applications across various industries like petro-chem, paint, and ink where resistance to harsh solvents is required.
We welcome the opportunity to assist you in selecting the compound that provides the best value for your application. Our expert FFKM material engineers look forward to presenting the test data examples of why Markez offers the best value in the industry. Our Markez product line manager has more than 25 years of experience, including production and application engineering supporting worldwide brands to determine the best value product to perform in demanding applications. Please contact us to assist in selecting the best material for the job.
Explore Markez Compatibility, Compound Options, and More | Buy High Temperature O-Rings Online
Don't see what you need? Please contact an FFKM application engineer for assistance in selecting the compound that provides the best combination of performance and price for your specific application.