Founder's Legacy
Preserving the Memory of Leon Belinsky's American Opportunity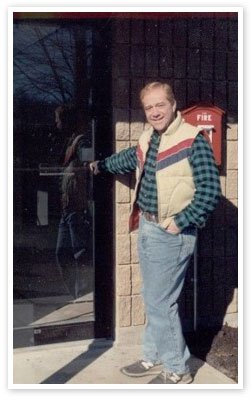 Leon Belinsky was a proud second-generation USA citizen whose grandparents fled persecution and unrest in the Ukraine area of the former Soviet Union in the early 1900s.
While not much of a student; due in part to an undiagnosed hearing impairment, he developed a knack for business by helping various family business attempts growing up. Like his father; Saul, Leon was so friendly and generous with enough of mother Gert's practicality to take care of business.
Starting as an expediter and working his way up into purchasing departments for a couple large Boston area companies, he experienced a lack of good supplier options for O-Rings and Seals. So, he and a partner acquired the assets of the bankrupted Marine Aerospace Rubber Co (MARCO) for $30,000 in 1980; rebranding as Marco Rubber & Plastic Products Inc. In a small dingy windowless basement room in an old multi-tenant building with a single shelving rack of product and a couple folding tables and chairs, they began making calls. Initial limited success left them wondering what had become of their life savings.
Leon and the business slowly built a reputation for responsive service willing to do whatever it takes to deliver product as fast and however was needed. Their hustle slowly began to develop returning customers. Years later, after some modest success when his partner was ready to move on, Leon bought him out against all financial advice. Just as Leon thought, he and the team outgrew the debt. They also outgrew the basement room, moving upstairs and eventually buying a small run-down building with mobile trailer offices which were slowly improved and expanded over time.
The first decade-plus, Marco operated as a traditional distributor representing major brands like Parker Hannifin. Big brand bureaucracy was limiting the ability to provide responsive service, so when Parker Seal delivered an ultimatum of selling only Parker Seal products or no Parker Seal products, Leon chose the latter. The bold decision to be independent resulted in the ongoing development of a supplier network with unique capabilities. This network of specialists became another service differentiator, allowing the offering of specialty products, materials and situational capabilities beyond the limited big brands to ensure customers receive the best product and service options available.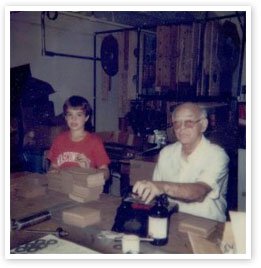 Leon not only dreamed, he fulfilled the American Opportunity by providing an upper middle-class life and family legacy. His son; Chad, grew up working summers in the warehouse with grandfather; Saul, and many nights at home unit packaging O-Rings after homework. Not until returning home after college; and taking a break from flight training in the mid-90s, did Chad realize the opportunity his father had started. While aviation industry conditions were recovering from a downturn, Chad helped in the office taking expedite calls just like Leon's first job. Observing and learning how the front of the business operated after so many years in the back of the business, Chad began utilizing his aerospace, computer and business education and aptitude to help make productivity improvements to various processes; including their very basic ERP system. After the loss of his mother to cancer, it became obvious that the family business would be a better and more fulfilling opportunity than becoming an airline pilot.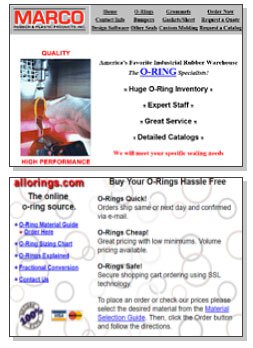 Refreshing their advertising campaign in the Thomas Register led to the self-development of a website in 1997 and learning how to appear at the top of these new things called search engines before Google existed. After months of disagreements between Chad and the management team over publishing prices on the website, Chad created a secondary website; allorings.com, to prove the concept of the first order online site in the industry. It was an immediate success receiving an order less than an hour after publishing. Part of a middle management purge after her employer was acquired two weeks before they married, Chad's college sweetheart and newlywed bride; Kim, reluctantly joined the effort to operate the growing allorings.com after their honeymoon, allowing Chad to focus on implementing a modern ERP system.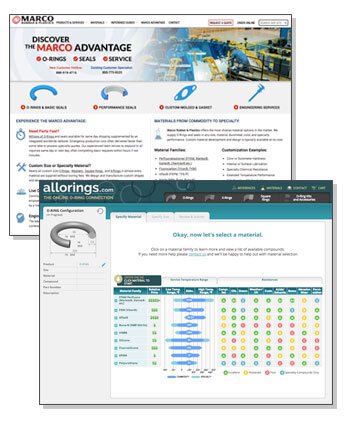 To Leon's proud surprise, Chad and Kim proved more than capable of leading the business into the next century. On the other hand, the years of conflicting ideas with the long time VP and Sales Manager; who were a big part of building the business, resulted in their departure to lead a competitor. A year of flourishing growth after the dramatic transition, Leon was ready to fully step aside; as keeping up with the technology was beyond his desire. Leon had been gifting shares of the business formerly owned by his late wife to Chad and two sisters for years after her passing. Chad agreed to overpay for the business according to advisors; including paying for the shares gifted to him, based on the confidence of outgrowing the debt as his father did decades earlier which is exactly what happened. Unfortunately, it was discovered that one of the reasons Leon stepped aside was early signs of Alzheimer's which eventually led to his passing.
Years of learning on the fly, building a new team and significant growth lead to buying and moving to a larger facility. Taking the next step in independence, with the help of their new VP, Marco branded its own materials, some of which utilize the same raw polymers and contract manufacturers as the big brands, but without the high prices and long lead times of the big brands. Internal technology tools were developed to integrate contract manufacturer costs and inventory. Websites were redeveloped to enable online ordering integrated with the world's largest inventory network they created.
Future development projects are in progress to automate the entire repetitive process of O-Ring and basic Seal selection, design and integrated ordering to allow the service team even more time to focus on customers with specialty customized needs. All while still following Leon's founding principle of doing whatever it takes to service the customer while also rewarding the team who cares for the customer with benefits like 100% 401k matching and Free Lunch Fridays.
Chad and Kim are proud to continue Leon's legacy and thankful for the success that provides for a growing number of employee families and allows strong charitable support towards ending Alzheimer's and cancer that have made such a big impact on their family and lives.