3-A O-Rings
Protect Dairy Products and Consumers with 3-A O-Rings and Seals
Marco Rubber manufactures 3A O-rings, 3A EPDM, 3A Kalrez® FFKM Markez®, Viton®, Sanitary Clamp Gaskets Hygienic Seals and custom components in accordance with 3-A Standard 18-03 "3-A Sanitary Standards for multiple-use rubber and rubber-like materials used as product contact surfaces in dairy equipment", defining requirements for food quality materials that must also be suitable for cleaning and sanitizing solutions.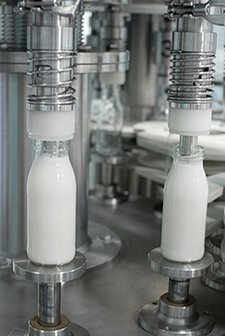 Formed by the US food and Dairy industry, 3A Sanitary Standards Inc. defines specifications and best practice for the design, manufacture, installation and use of hygienic equipment. As with FDA, the 3-A standards are adopted on a worldwide basis.
Marco Rubber elastomers meeting the UDSA 3-A standard include 3A EPDM, 3A Kalrez® FFKM Markez®, Viton® allowing equipment manufacturers/users to select the most appropriate elastomer to temperature, chemical and physical performance criteria. An additional requirement some of our 3A O-Rings and materials meet is free from animal derived ingredients (ADI-free).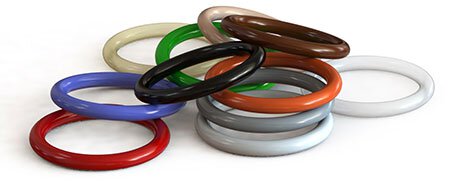 Popular Products:

O-rings, Micro and Giant
Tri-Clamp Gaskets or Sanitary gaskets
PTFE encapsulated O-rings
X-rings and washers
Custom Molded

Popular Materials:

3A Dairy Compliance
ADI Free Materials
LIM silicone per customer specification
Clean Room Manufacturing and Packaging
---
Popular Compounds
Contact us for help selecting from these and the many more available.
FDA compliance per 21 CFR 177.2600 parts A-D, E&F approved compounds available upon request. **USP <87> and USP <88> approved compounds available upon request.
The temperature ranges presented above are approximations for dry air service only and should not be used to determine design specifications or end-use temperature limits. Actual temperature range of a compound in an end-use application is highly dependent on part type, hardware configuration, applied forces, chemical media, pressure and thermal cycling effects, and other factors. The most practical way of determining an end-use temperature range is testing in the actual application conditions. Consult a Marco Engineer for more details.